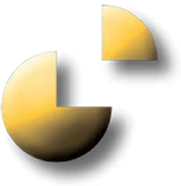 Your Indispensable Guide to the Institutional Market
Feike Goudsmit, Head of Institutional Business Benelux, Capital Group
Mark Bakker, Business Development Director, Syntrus Achmea Vermogensbeheer
Sebastian Vargas, Business Development Manager, Eaton Vance Investment Managers
Thierry Vaissade, Head of institutional Sales BENELUX, HSBC Global Asset Management (France)
Patrick Lachotzki, Head of Sales Benelux, BlueBay
Eric Bateman, European Business Development, Kleinwort Benson
Remco van Dijk, Head of Institutional Sales, the Netherlands, Amundi
Martin Hofman, Marketing Director Benelux, Columbia Threadneedle
Director of a Corporate pension plan
Roland van den Brink, Director TrigNum, former managing director investments PME
Leon Heemskerk, Managing Director Perpetuum Participaties
Director of a large industry-wide pension plan
Arnoud Ringelberg, Implementation Consultant in Pensions for a Top 5 Dutch Pension Fund
Next section
Your Indispensable Guide to the Institutional Market
New entrants
Seasoned asset manager
Pension Plan manager: Peergroup Analysis
Pension Scheme manager: Beauty Parade
Marketing and Sales
Introduction
Why this institutional portal? 
DutchInvestor.com serves as your Expertise Center for the Dutch institutional market. It incorporates: 
Longlists of  asset managers according to asset classes. Pension plan managers have free access to the Longlists and profiles of asset managers: DutchInvestor.com is your on-line consultant. 
Longlists of pension plans according to asset mix or AuM
Mandates of asset managers
Network of Executives and Key Decision Makers 
Profiles of institutional market parties, a complete database
Research, peer group analyses, cost comparisons, institutional market developments
This integrated platform has it all, and so much more. 
Next section
An Integrated Platform
The platform holds 4 main modules and 20 sub-modules. The modules are kept up-to-date; only approved data are used, independent and trustworthy. 
Asset Managers module holds qualified and committed parties. The templates give a full overview of Portfolio Profiles, Mandates, Key Staff, Research, etc.
Pension Funds module gives Portfolio Profiles, Financial Development, Peer Group Analyses, Cost Comparisons, Business Analysis, Staff, Fund Documentation, etc. Pensionfund Croda profile is freely accessible. 
Longlist of asset managers according to asset class. Pension plans have free access to 100 longlists and profiles of asset managers committed to the Dutch market. DutchInvestor.com is your on-line consultant. 
Longlists of pension plans according to Asset Mix, AuM, Liabilities, Funding ratio is in the Selections module.
Network module contains an extensive database of peer executives and key decision makers, relevant business contacts and cross- relationships.
Key Decision Makers module gives key groups and key staff, doing what, with whom and where.
Mandates offers a specification of the existing mandates of market parties. 
Research provides Statistics, Trends and Structures regarding Asset Management, Pensions and Supervision, Performances, Distribution of funds, Asset Mix, Funding Ratios and Assets under Managemen 
Analytics module is freely accessible. It is a platform for  thought leadership articles and solutions, views on products, financial markets & services, the Dutch Investment Manager Survey, White Papers, Articles, Library, Press and Webcasts.  
Next section
An Interactive Portal
Measuring and interpreting ever evolving markets requires nimble creativity. This quality defines and fuels original ideas to pursuit the shape and future of the institutional industry. We invite you to post articles and opinions, at  ANALYTICS and your own templates.  
Questions & Ideas
Next section
Value for Money
Our portal can be tailored to your needs. You are a regular user and wish to be on the portal anytime during the year? An annual account would be your most efficient option. You are an incidental user? Please pick the Payment Option that best fits your needs.  See Fee Scale in User Manual. Each account allows 4 users. 
Please register for a once 30 minute free preview and discover the portal offers value for money and is indispensable. 
Portal