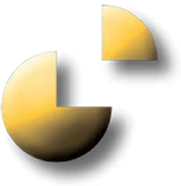 Your Indispensable Guide to the Institutional Market
Next section
Your Indispensable Guide to the Institutional Market
Why this Institutional Portal?
30 minute free preview
Leading companies in today's ultra competitive environment are defined by how well they respond to ever evolving markets. At DutchInvestor we understand that you, regardless of size and product platform, require a user-friendly market intelligence vehicle in order to achieve success. This integrated portal combines intelligent tools with the power of selected data. It allows you to make decisions, perform analysis and develop the strategy of your business. 
Who are we targeting? Professionals in the institutional industry who would like  to increase efficiency and aim to improve the competitive edge of their institution. The portal offers instruments to support decisions by providing robust and quality data about market developments, products, services and key decision makers. We created Dutchinvestor.com to provide an inexpensive device to help you negotiate the challenges the market poses. 
What do you get?
the portal is your dynamic dashboard to enhance your institutional operations. 
the data and research are collected and selected to support your decision making process.
the modules keep you constantly up-to-date. Only approved data is used, independent and trustworthy. 
the portal brings demand and supply together in an integrated network of institutional markets, players and people.
Next section
An Integrated Platform
The portal consists of 4 main modules and 20 sub-modules to build a unique integrated platform.
DATABASE 
provides seven modules with detailed information about qualified and committed institutional participants. The data sheets of asset managers and pension schemes give you a full overview of portfolio profiles. For pension plans Financial Development, Peer Group Analyses, Cost Comparisons, Business Analysis, Staff, Fund Documentation and Contact Details are made available. DATABASE shapes your market strategy. 
BUSINESS DEVELOPMENT 
is a unique professional network developed for sales and marketing research. NETWORK contains an extensive database of peer executives and key decision makers. To this end we have linked NETWORK into a universe of institutional staff. You gain insight into relevant business contacts of the institutional industry and cross- relationships. KEY DECISION MAKERS module shows key groups and key staff, doing what, with whom and where? In SELECTIONS you can add your entry and find your Long-list of asset managers or pension plans. MANDATES offers a specification of the existing mandates of market parties. It enables you to target your efforts so much better. 
RESEARCH 
provides you the framework of the market, the direction it is evolving and which route to take. It contains Statistics, Trends and Structures regarding Asset Management, Pensions and Supervision, Performances, Distribution of funds, Asset Mix, Funding Ratios and Assets under Managemen and a marketing survey about the Dutch institutional market. 
ANALYTICS
is a platform for financial professionals to post thought leadership articles and solutions. It contains views on products, financial markets & services, the iconic Dutch Investment Manager Survey, White Papers, Articles, Library, Press and Webcasts.  ANALYTICS is freely accessible. Please join the conversation.
Next section
An Interactive Portal
Measuring and interpreting ever evolving markets requires nimble creativity. This quality defines and fuels original ideas to pursuit the shape and future of the institutional industry. We invite you to post articles and opinions, at  ANALYTICS and your own templates.  
If you desire specific data added or changed on your templates you can easily do so any time by using your codes, see User Manual. If you are not yet involved or want to extend your presence, please get in touch!
Questions & Ideas
Next section
Value for Money
Our portal can be tailored to your needs. You are a regular user and wish to be on the portal anytime during the year? An annual account would be your most efficient option. You are an incidental user for a day, a month or several month? Please pick the Payment Option that best fits your needs.  Each account allows 4 users. 
Please register for a once 30 minute free preview. You will discover the portal offers value for money and is truly indispensable.
Portal